Tools: Photoshop, Illustrator, InDesign
Roles: Design, Production Lead

Impact: Shortened 6-week SLA to 2 weeks and achieved 100% execution on our retail partners PDP distribution.

This one is entirely technical, but I built the bones for Xbox's Product Display Page process. They have a very particular way they want things mocked up and delivered, so I did my best to streamline that process according to their guidelines.

The short version:
PDP SLA (our turnaround time) was shortened from 6 weeks, to 2 weeks, with some deliveries happening in days. This is a process I used for Xbox that has since been modified and adapted by every other Microsoft line of business. My tool kits are clean, efficient, and they're extremely capable of scaling with larger amounts of work, and helped Xbox achieve a 100% PDP execution rate last year for their largest yearly event, E3.

The long version:

I built a set of .psd files to auto-generate assets built to the correct delivery size as they're updated. When they were done making changes, I'd basically pull the assets out of the files below and reorganize them however they asked for them.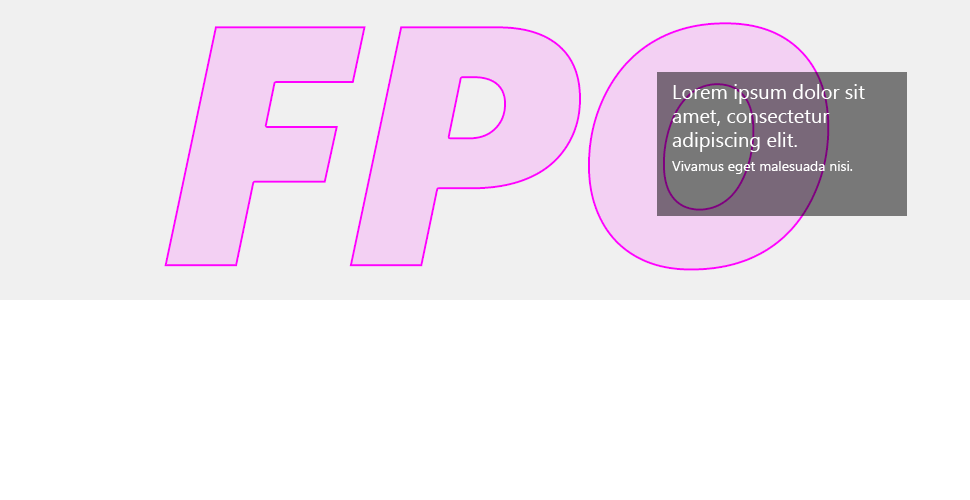 Pictured above on the left is what we would deliver for a blade. I would place the appropriate image there, where it would update into the full blade mock-up on the right. The mock-up on the right could be duplicated as many times as necessary.

Below is the full page mock-up. now when we place the image in the first .psd file, it updates the second module, which then updates into the full mock-up. Keep in mind that we may have significant variations from blade to blade, or from full mock-up to full mock-up. With this setup I could quickly and easily update 10 full mock-up pages by updating a single image in a single place.