Tools: Illustrator, Powerpoint, After Effects, Intuiface
Roles: Design, Motion Graphics, App Development
Impact: Office scheduled our SKU Chooser to be displayed on the
Retail Demo Experience
(on all Windows retail PC Displays).
I got to help concept a SKU Chooser for Office products. I then took that concept and built a motion graphic that simulated the function of how the app would look and function. Eventually, I was also given the opportunity to work with coworker to build one of two different versions of the SKU chooser in Intuiface.
The Office SKU Chooser, while a bit different from what I originally mocked up and built, will be launching in 2018 on the Microsoft RDX platform to be used on retail demo PCs.

Above is the Product Selector itself. I originally built it in After Effects as a mockup. Later, the company intended to build it backed out, and a coworker and I each built versions of the touch screen app in Intuiface.

This is what the display would eventually look like, but has since been adapted to work off of Microsoft's RDX platform found on all Windows PCs in retail stores.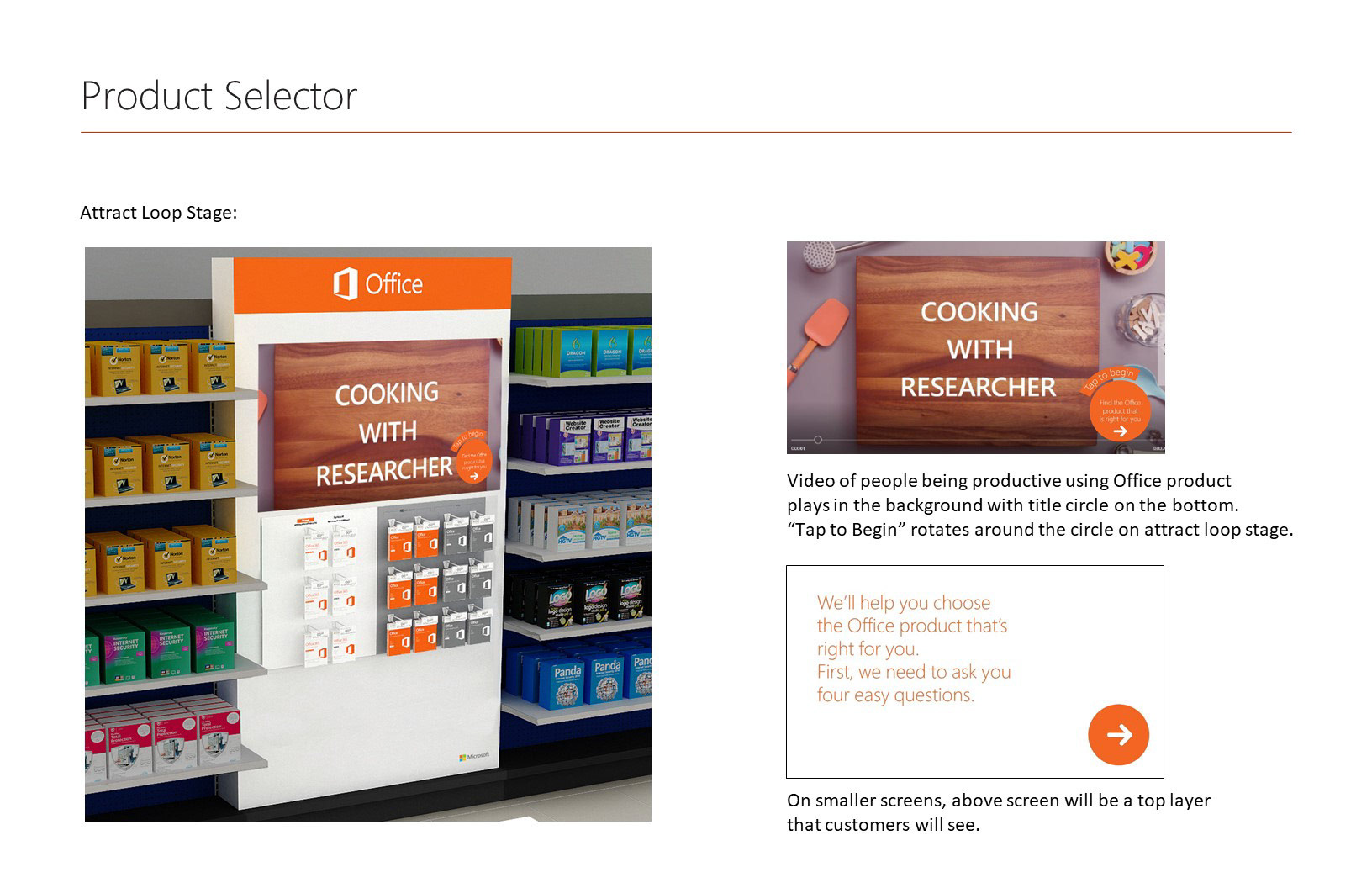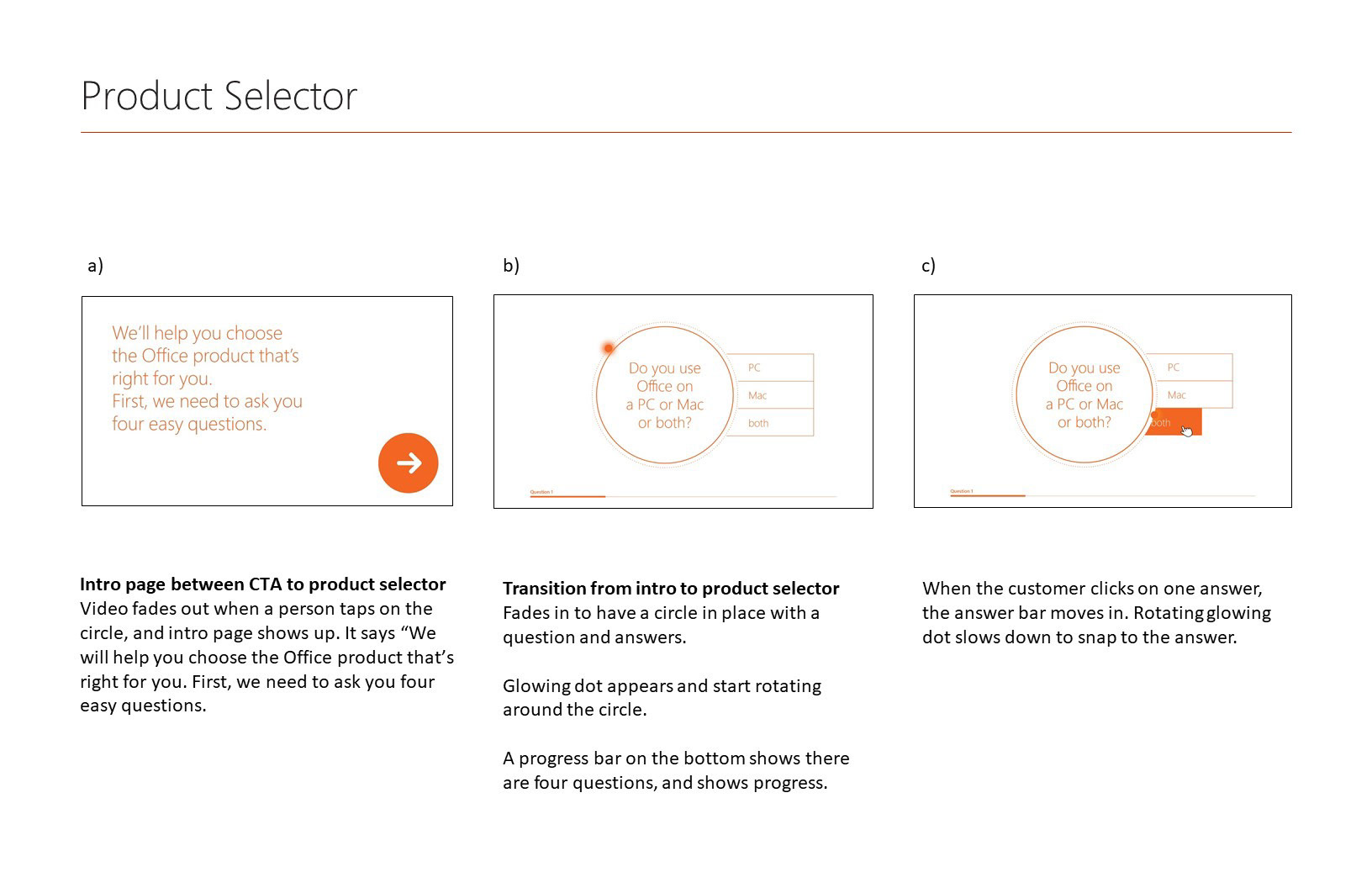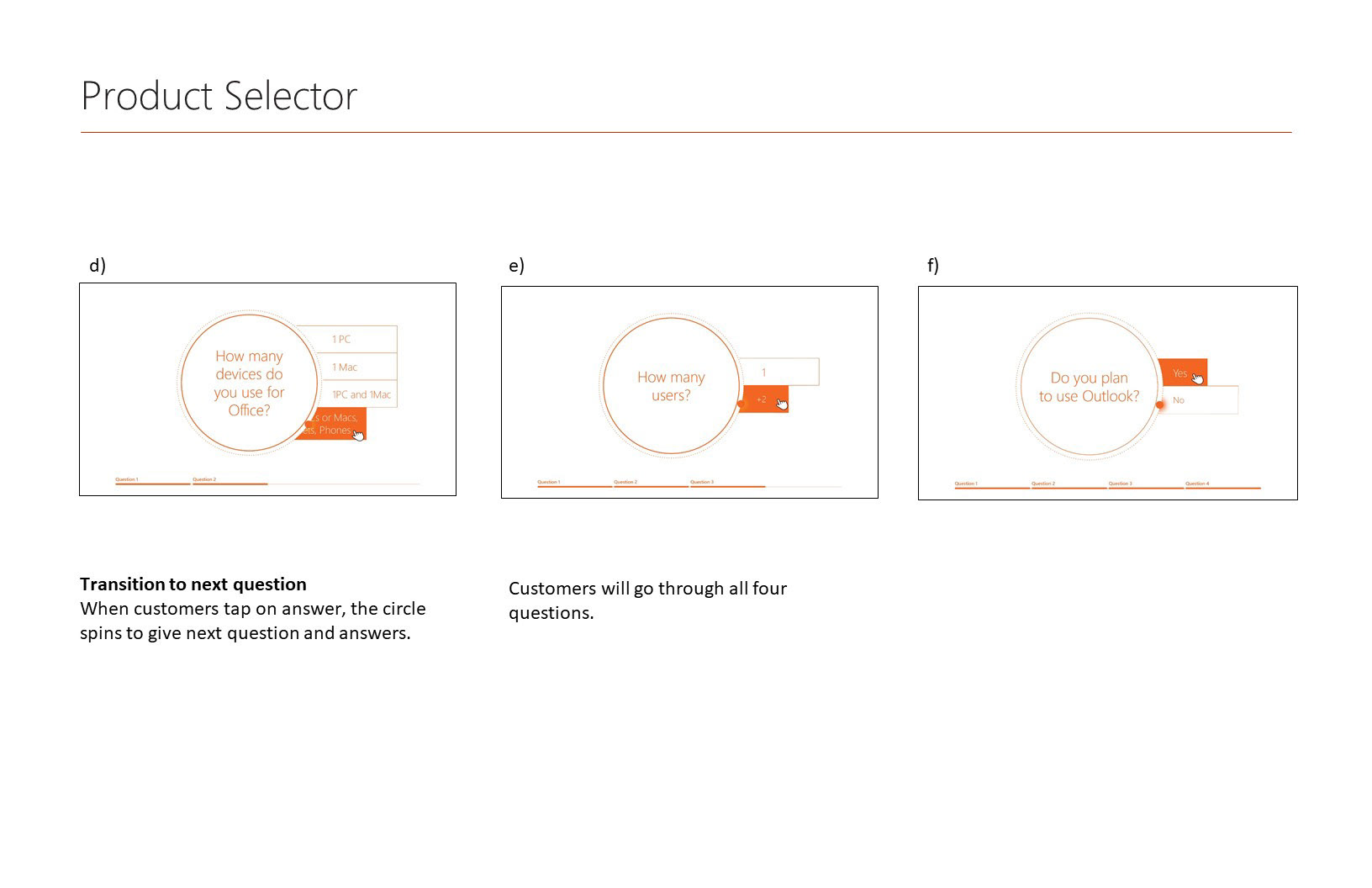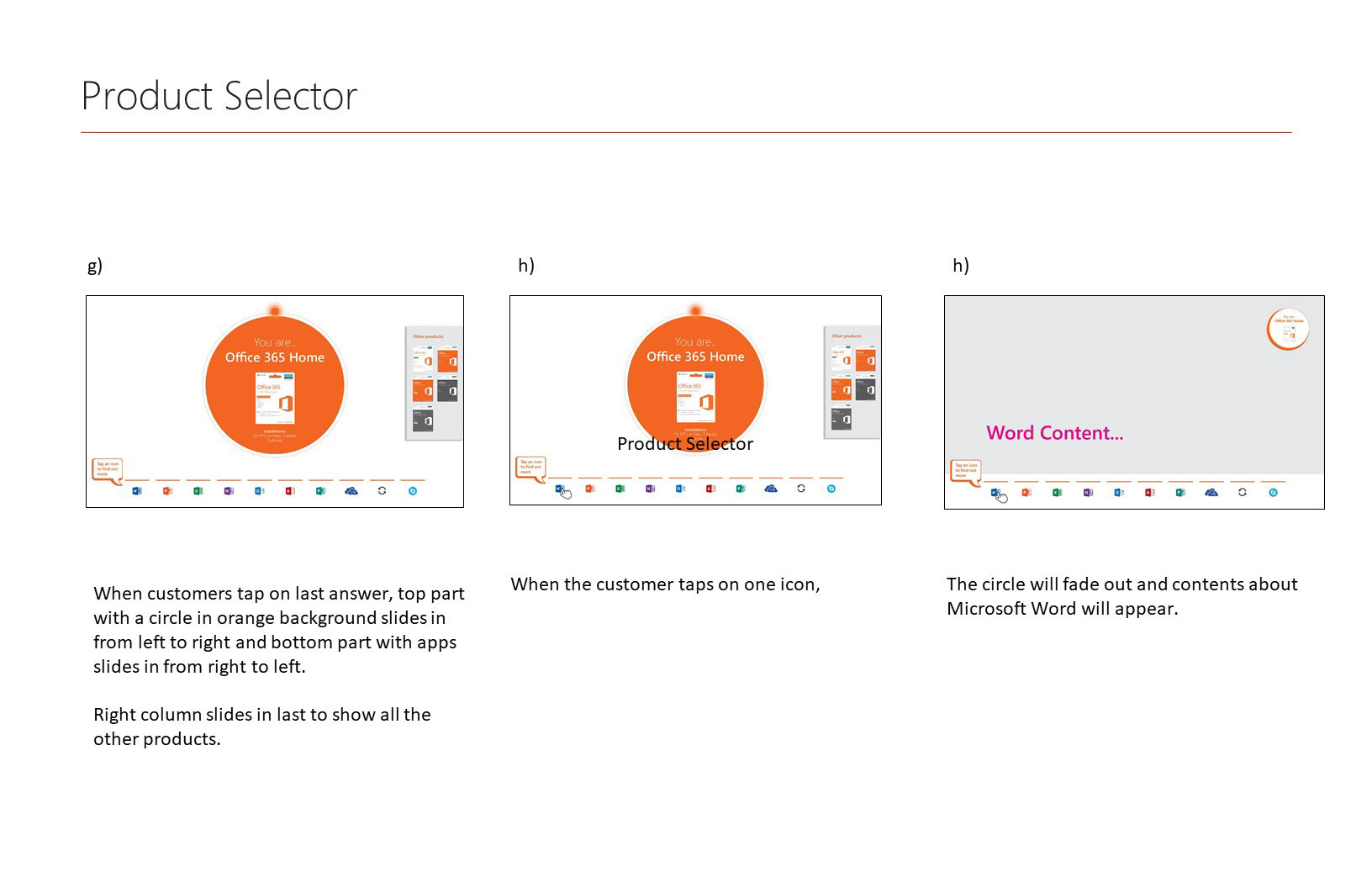 Here's the original presentation for the SKU Chooser I received from the designer.