Tools: Cinema 4D, 3DS Max, Adobe Suite
Roles: 3D Generalist, Lighting and Texture, Motion Graphics
Impact: I launched the original Fire TV Stick and Echo devices. Amazon updated their build of materials based on my 3D library. I also had Renders featured in prominent news outlets such as USA Today and the Amazon gateway.

I worked as a 3D generalist and motion graphic artist at Amazon. I supported the devices design team who worked on ads featured on the front page of Amazon. I also created a render library that helped Amazon revise their BOMs on device launches moving forward.
The Render Library consisted of a video where the device would rotate 360 degrees, with videos of the devices tilted in 5 degree increments. When you paused the video on the angle you liked, a number in the corner corresponded with a .psd file where the screen was separated from a device, which itself had alpha, and a shadow layer.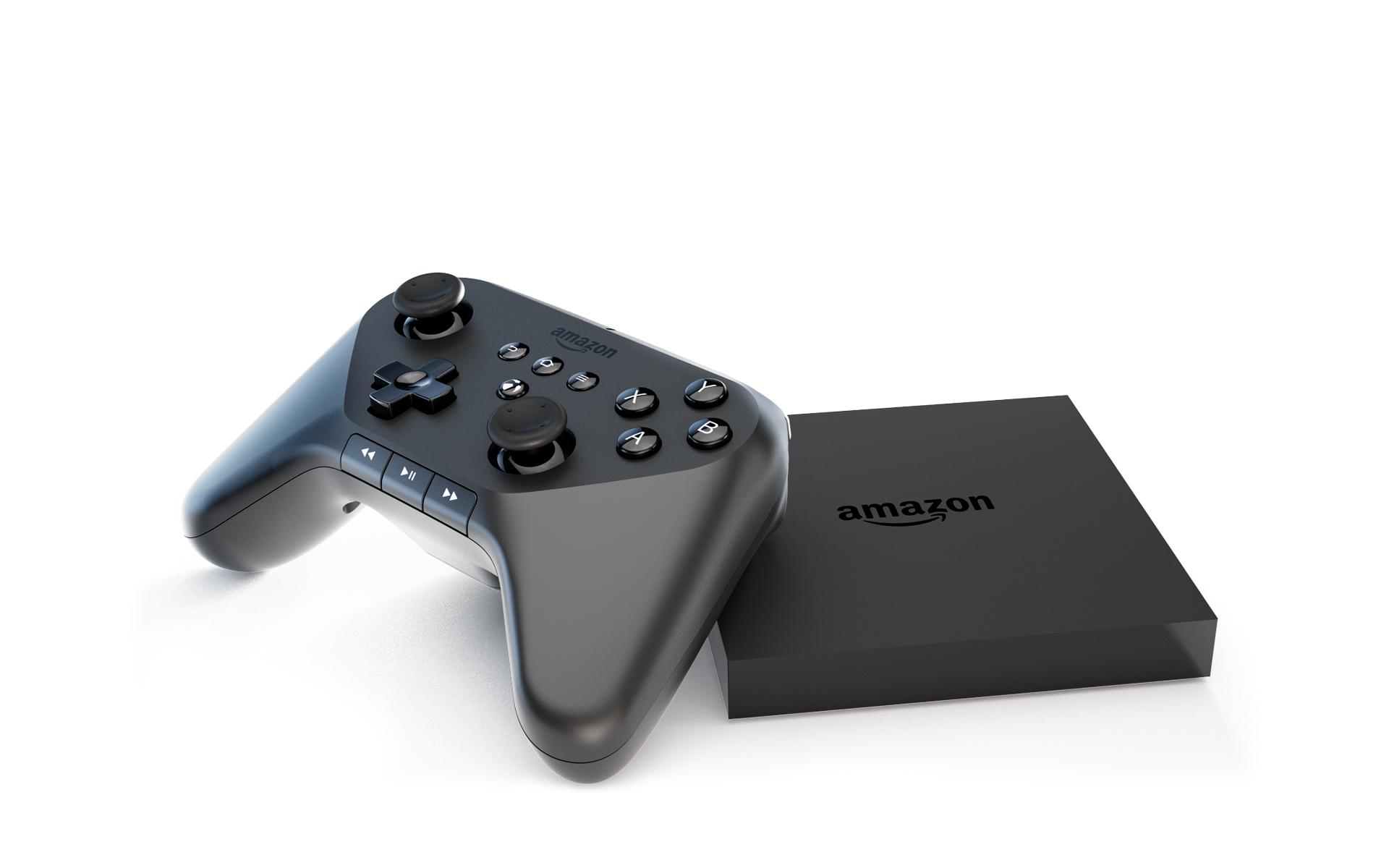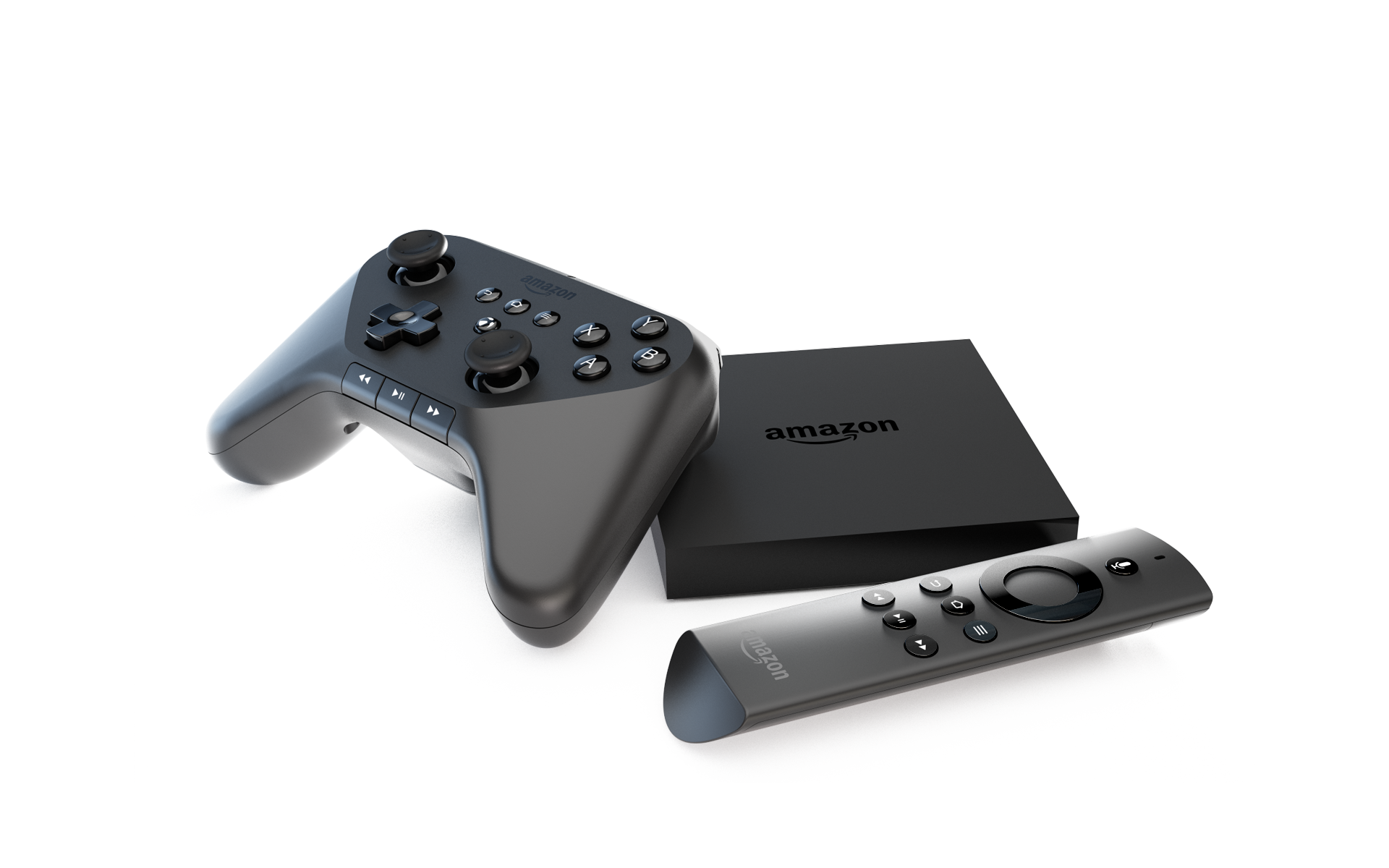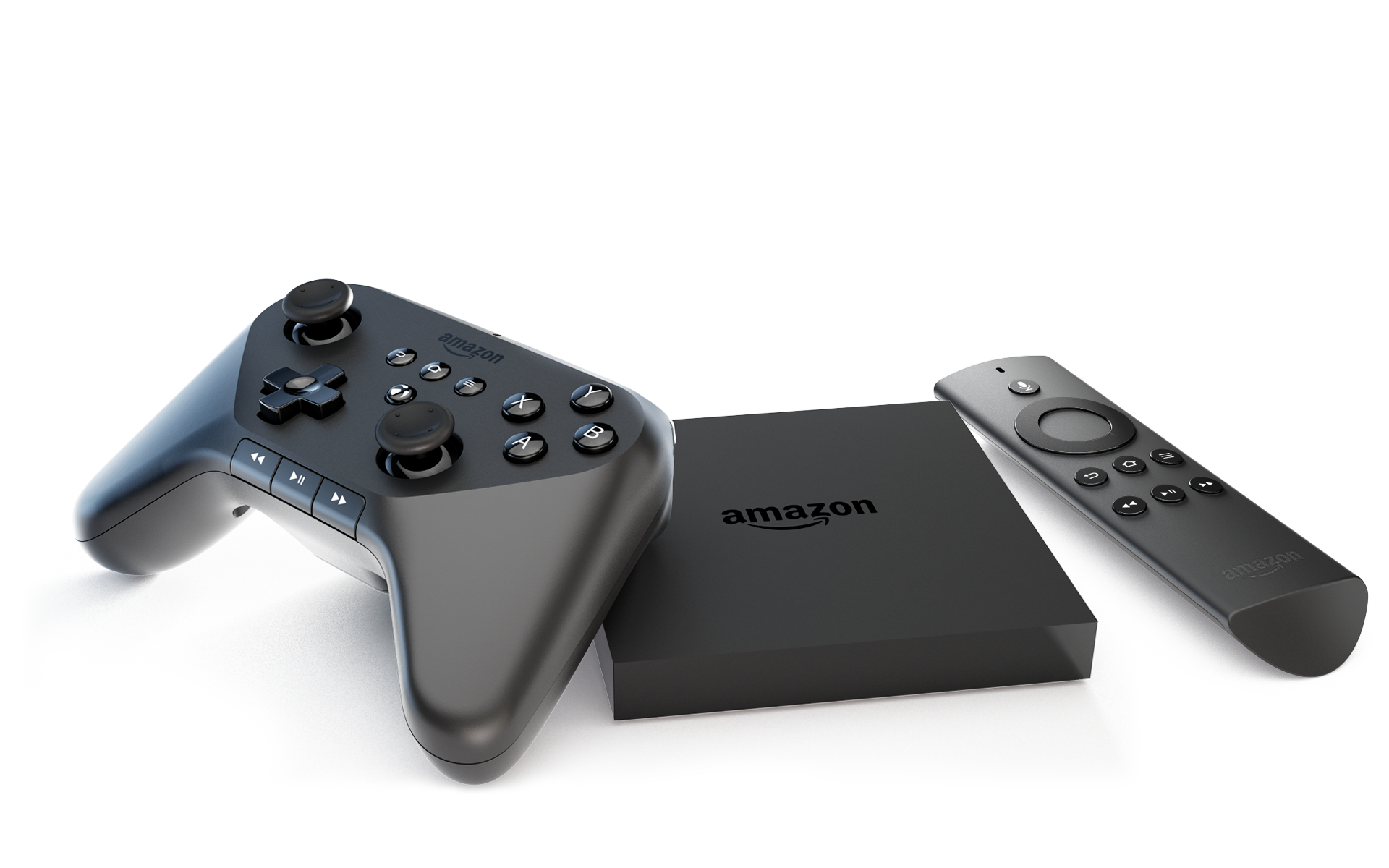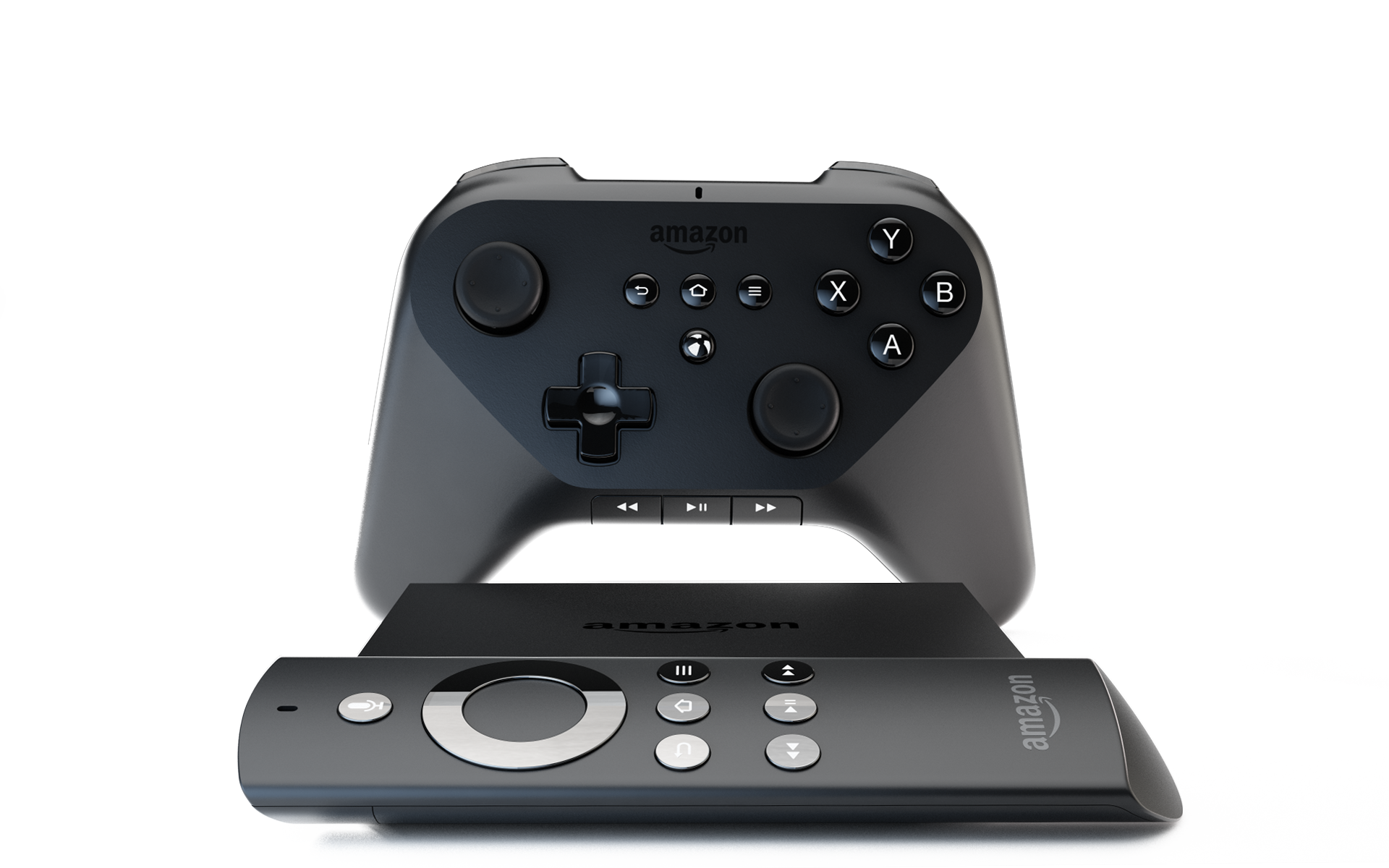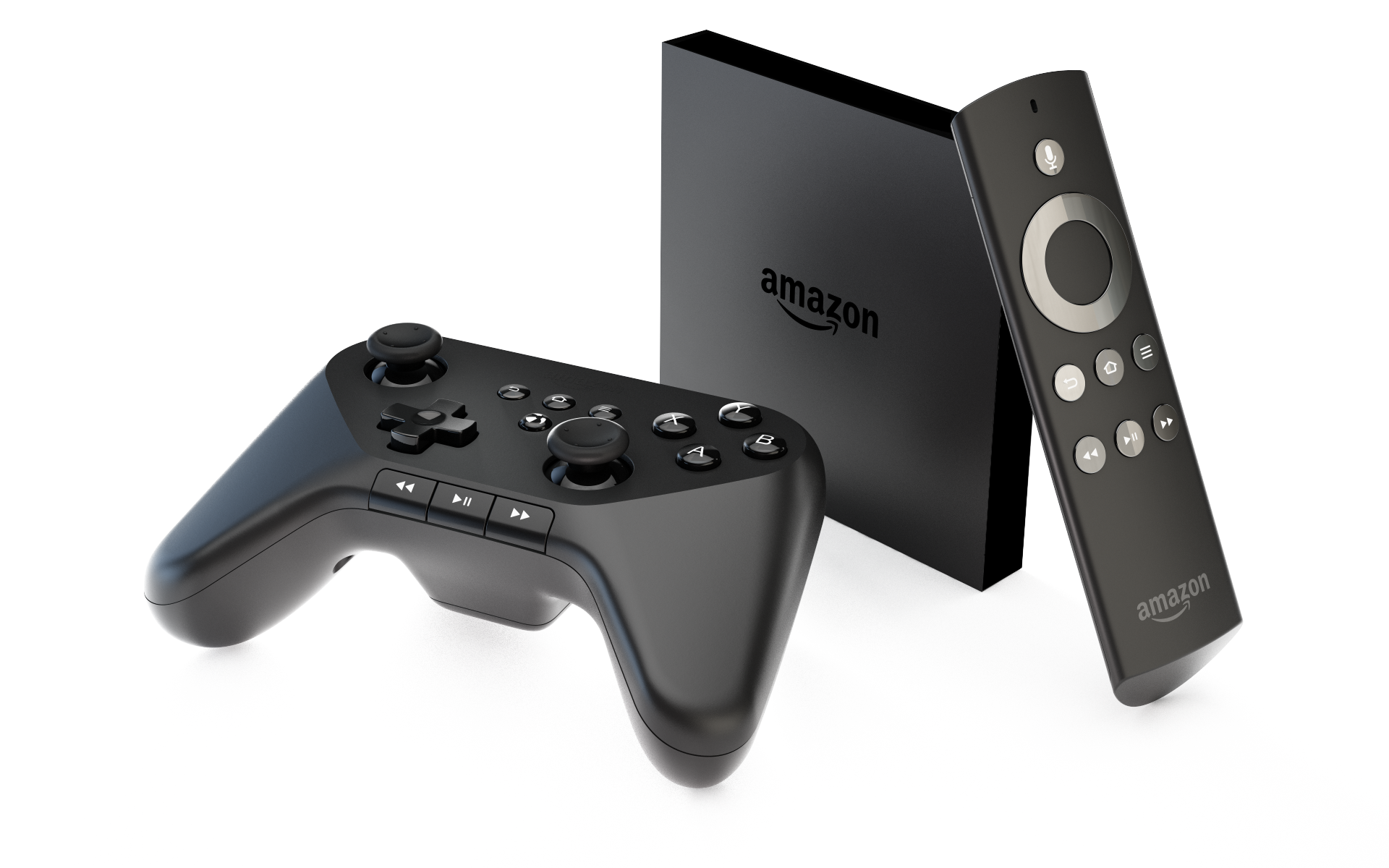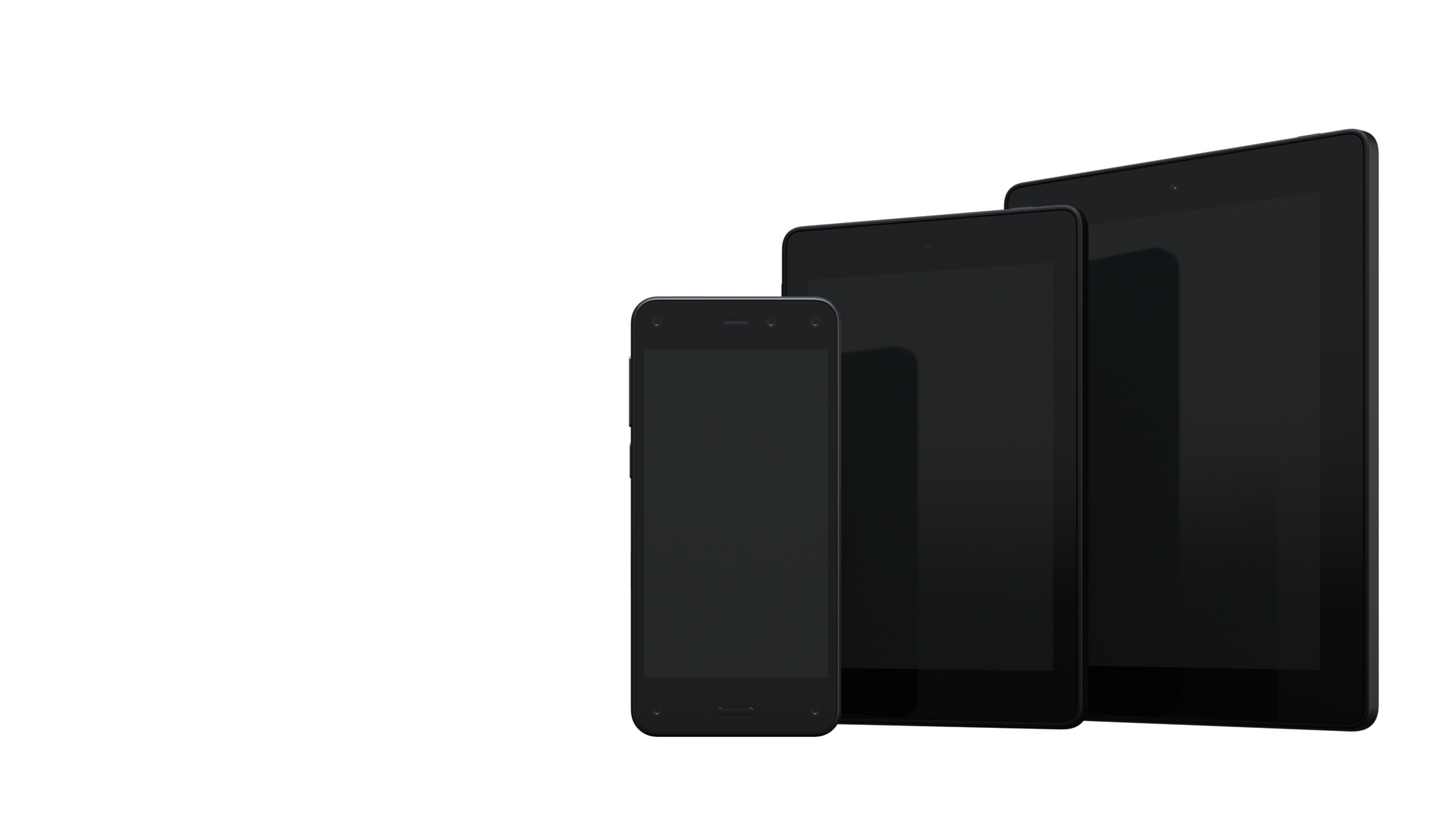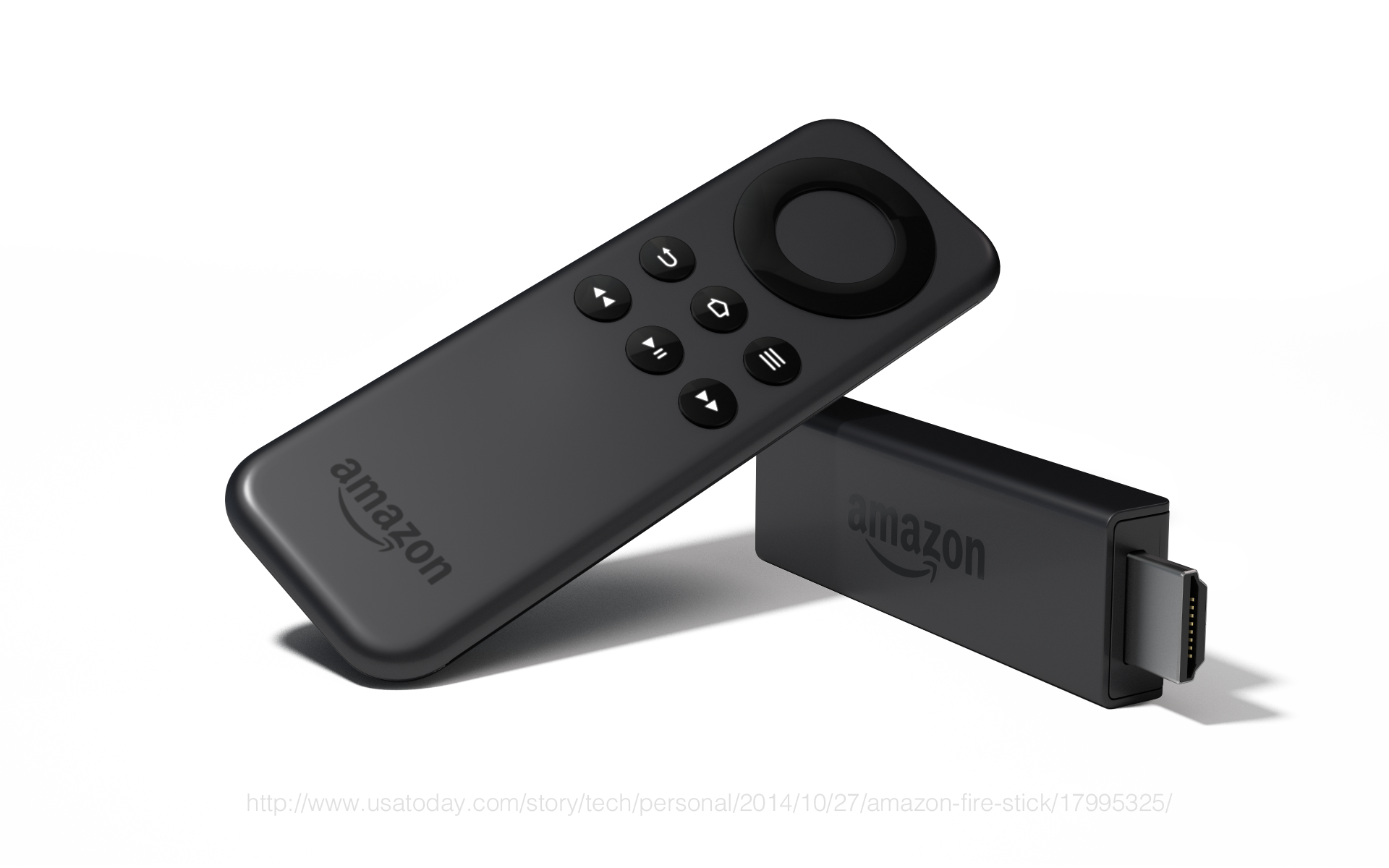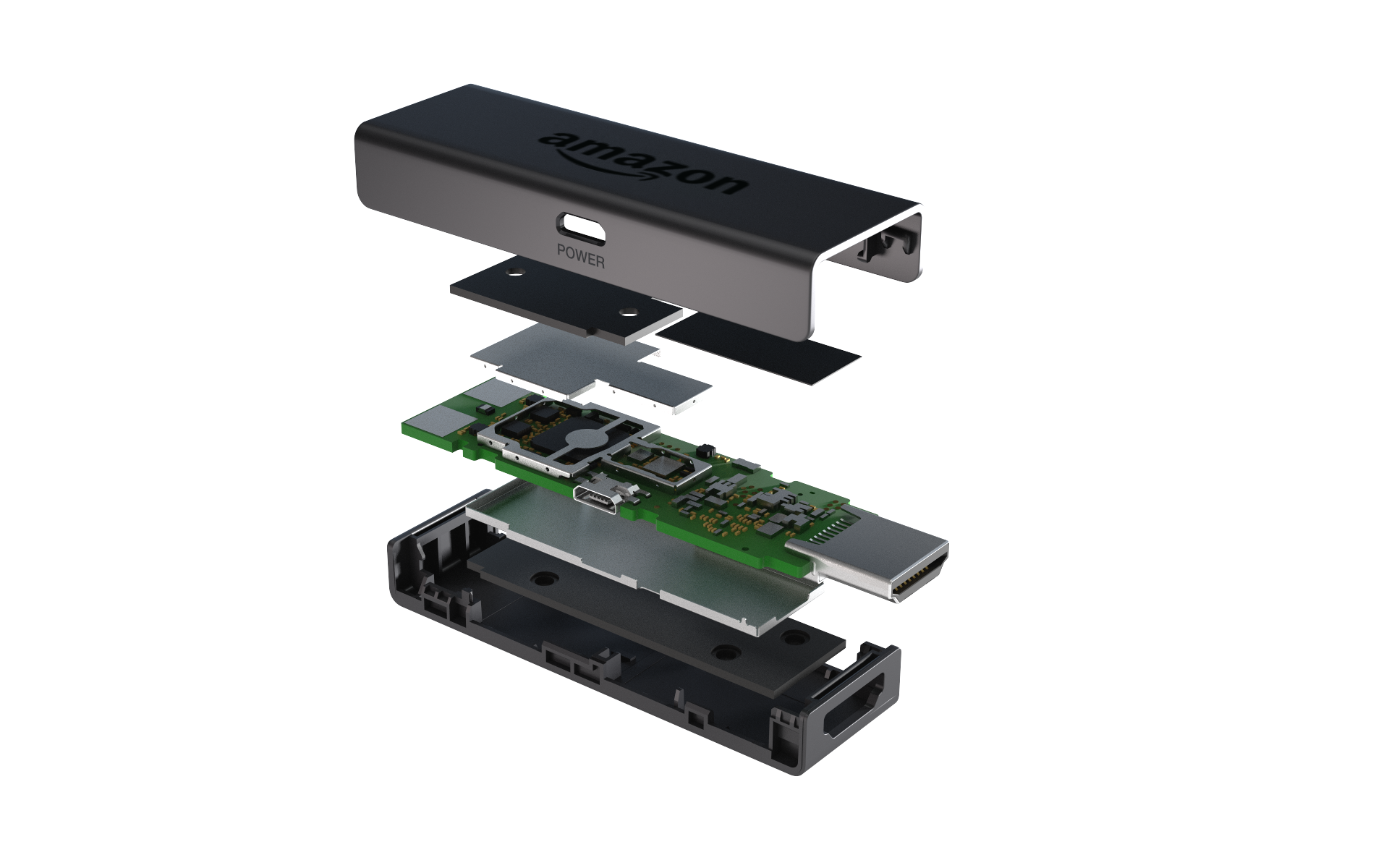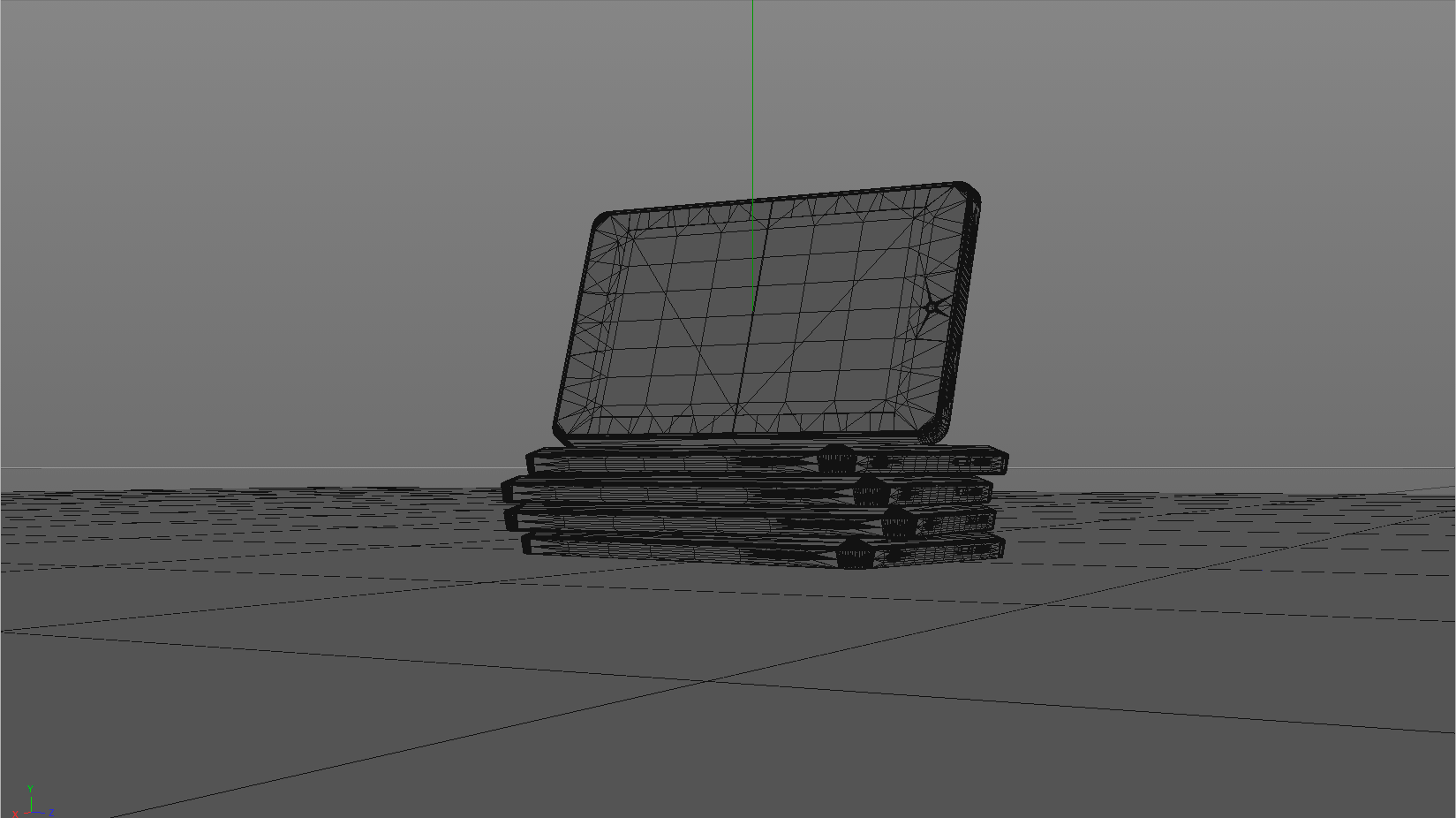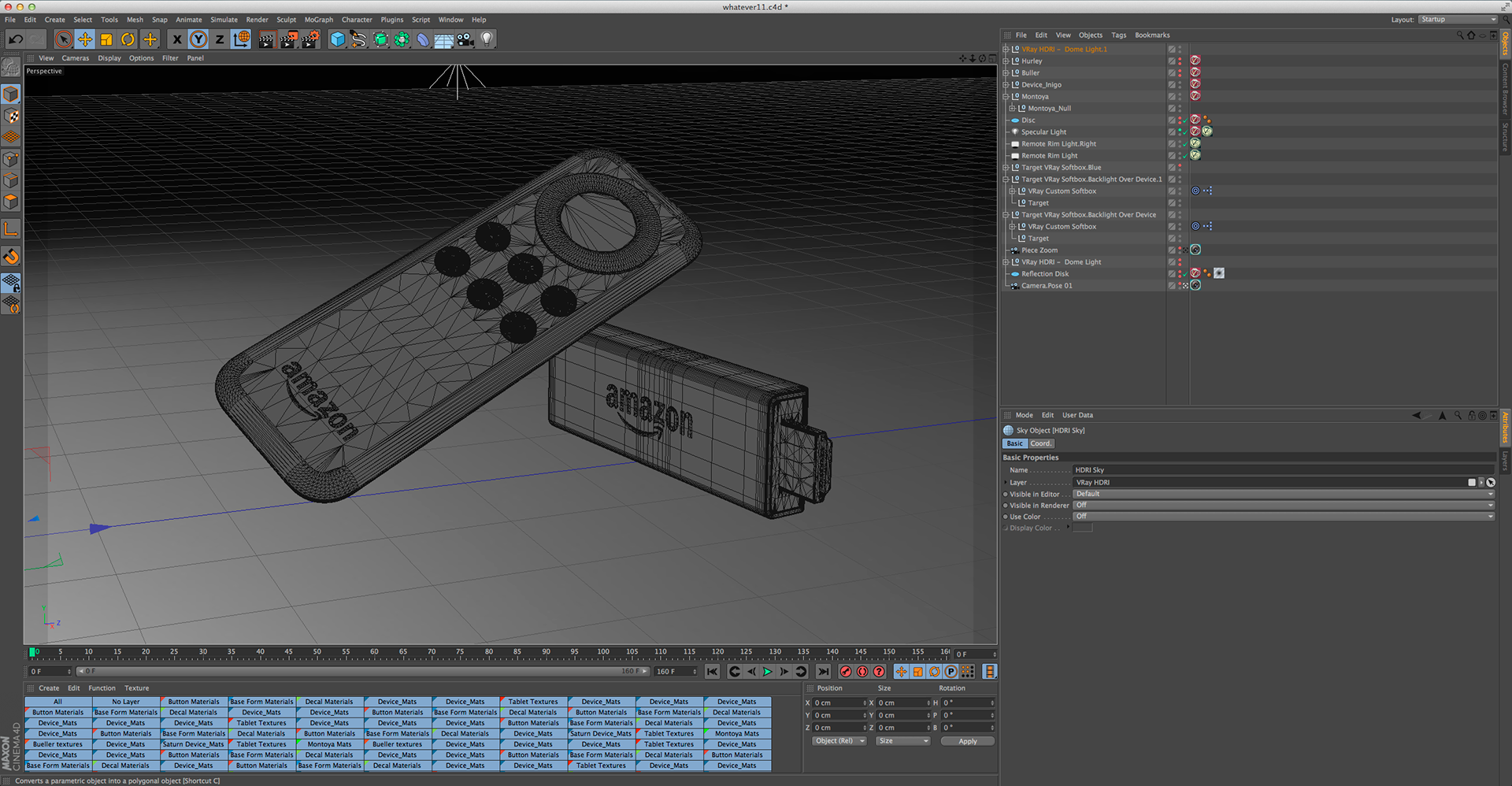 I also used some of my renders to create 3D motion ads, as well as the occasional cinema-graph loop before the gateway updated and no longer supported animation.